Fantastic Gardens Aruba
About Us
Fantastic Gardens Aruba was established by Roy A. Maduro in September 1983. What began as a small operation for plants and garden maintenance has since blossomed into a growing organization with over six acres of greenery, plants and gardens, employing over 80 professionals, and with an affiliate business for professional landscaping.
Today, after almost 37 years of being the go-to-guy for anything that grows on Aruba, Sharing his passion and love of plants and nature with the Aruban Community will ensure the further green development on our island to be in good hands for tomorrow's generations. 
Fantastic Gardens produces more than 60% of its plants locally, allowing plants to acclimate to our harsh weather and heat, leading to 100% survival success in landscaping projects and domestic use. Our sister company Perfect Landscaping N.V. has shaped the most beautiful hotel gardens and hundreds of private residences on the island. The company also provides maintenance of gardens for over 150 private and institutional locations.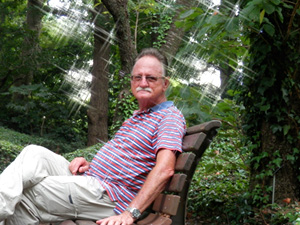 info@fantasticgardensaruba.com
Caya Cuida bo Cura 14, Oranjestad, Aruba
For All of Your Gardening Needs
Check out some of our services

Landscaping
'We turn your YARD-work into ART-work!'
Wouldn't you be delighted to have our team of experienced (30 years) landscaping professionals installing your dream garden or transform your outdoor living space into an oasis that suits your personal lifestyle?
Working within the 'Raiz Arubano' standards, this team will support you with the necessary advice on everything you may need to create and install your own experience being one with nature … in YOUR home and YOUR garden … 
'Perfect Landscaping' is a full service, design and build company providing homeowners and businesses excellence in landscaping and related projects. Our services include creative designs and professional installations for all types of landscaping projects such as placing trees, shrubs, groundcovers, lawns, soil mixes, gravel and much more…
For your convenience we also have a large variety of heavy equipment such as backhoe, mini and large loader, trencher, boom truck and other small tools available to support the completion of your projects.
To save water, time and money let us provide you with a complete installation of an automatic irrigation system, the key to a more beautiful lawn and landscape… and on top of it all: environmentally conscious!

Garden Assesment
Your happiness and pride in your personal garden is the key to our success and provides us with the necessary drive to perform at our best.
A well maintained garden and landscape is an enjoyable extension of your home or business while adding value to your property.
Contact us to discuss various options available including our custom-made estimating service. Perfect Landscaping can have your outdoor areas transformed into the garden and landscape you've always dreamed about.

Rental
Looking for plants to decorate for an event? Do you need to rent a loader to finish a project? In need of a different environment for your company meetings?